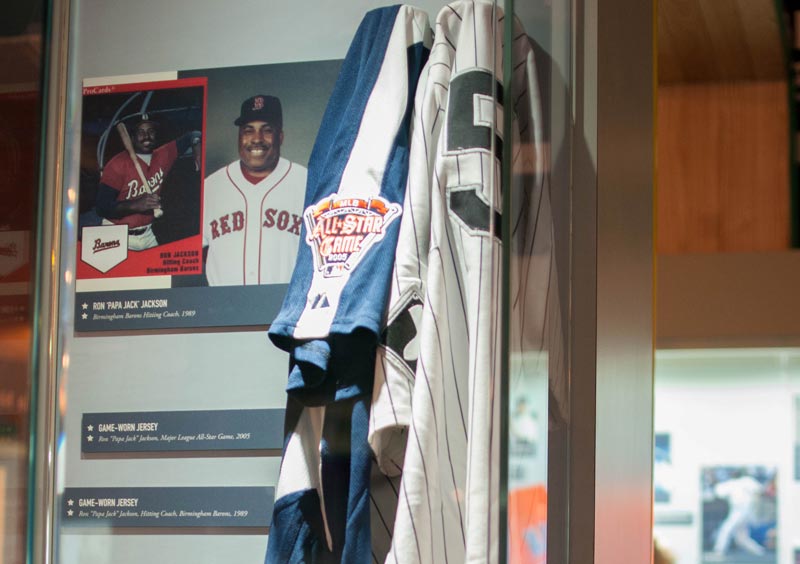 Toby Richards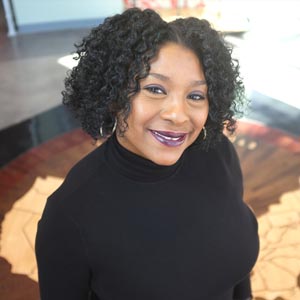 Toby H. Richards is the Curator of Collections and Exhibitions at the Negro Southern League Museum (NSLM). The museum has over 2,000 artifacts in its collection. These objects tells the story of negro league baseball through the eyes of Birmingham.
Ms. Richards is a local, national, and international artist and educator. She completed a Bachelor of Fine Arts in Art Studio degree from the University of Alabama at Birmingham. She currently resides in the Birmingham area.
As an artist, muralist, educator and museum curator, Toby has studied, exhibited and taught the Japanese art form of Sumie for over seven years. In Fujisawa, Japan she earned a formal teaching certification as registered Sensei from the leadership of Master Ranka Tomozawa, and the City of Fujisawa, Japan.
Toby has been featured in various media publications including the Oprah Winfrey Show and the Asahi Shimbun, one of five national newspapers in Japan. She was interviewed on-air by Newsweek Magazine for her participation in the Birmingham Pledge Mural project. Also, included in Alabama 24/7, Walls of Heritage, Walls of Pride books.
Ms. Richards has revived and directed over 100 murals in Birmingham and other municipal agencies and facilities within the Birmingham area. As Curator at the Negro Southern League Museum, Toby plans to continue to collaborate on developing curricula using the museum's collection to bring awareness to local, national, and global audiences.
She has designed exhibition spaces and implemented curatorial community programming with K-12 schools, universities, public libraries, recreation centers, civic groups, neighborhood partners, at risk and special-needs youth.
Over the course of her 20 year tenure, teaching and cultivating innovative works of art, she has presented at national and regional art and community conferences and has received a number of awards and recognitions;  including placing third in the nation for Best Neighborhood Program from Neighborhoods USA Conference, a Certificate of Commendation from the Citizen Advisory Board of Birmingham for her commitment and dedication to the community, receiving the highest medal  for citizenship from Birmingham City Council, and one of thirteen artists selected to participate in the City of Birmingham Mayor's Sister City Program in Hitachi, Japan. Her work has been influenced by her studies in the Caribbean, Japan, Central America, and South America. 
Toby is a member of The Birmingham (AL) Chapter of the Link's, Incorporated, a member of Zeta Phi Beta Sorority, Incorporated and the National Art Education Association. She continues her dedicated service of education to over 26 countries with concentration in Central America and the Commonwealth of Dominica. 
Ms. Richards firmly believes in her work at the NSLM and is committed to her promise of taking the message of this work to every corner of the globe. Ms. Richards believes that telling the NSLM's story globally will enhance the worlds view of all of the talented and brave players from the era covered in this collection.