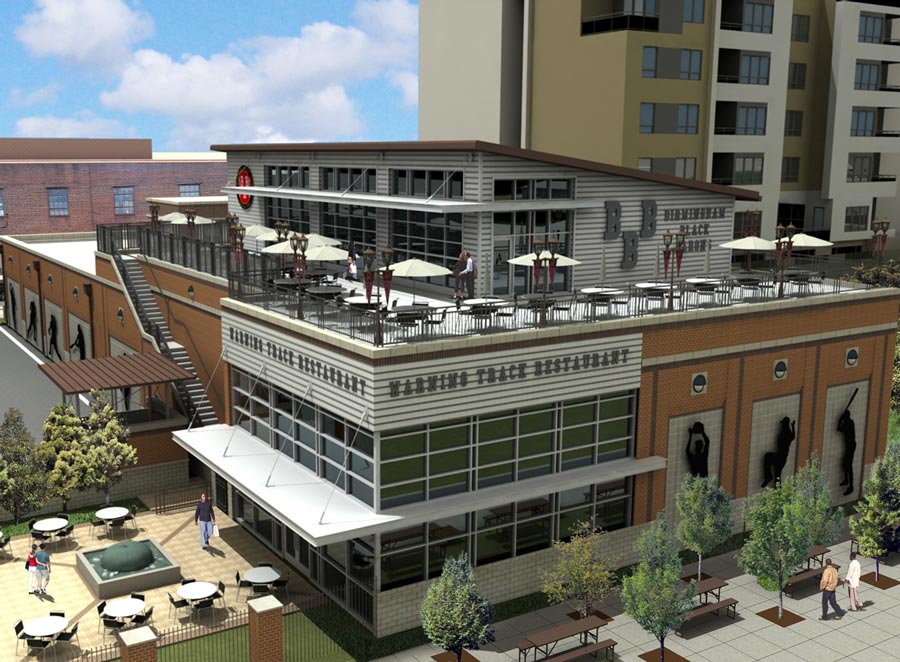 Dine
The highly anticipated second phase of the Negro Southern League Museum (NSLM) project is no longer considered a field of dreams. The Public Athletic, Council, and Entertainment Board has signed a lease agreement with a new company formed by Birmingham restaurateurs Jeff, Chris, and Jason Bajalieh, Surin Techarukpong, and David Donaldson.
The 8,000 square foot space to be managed by the Bajalieh brothers and Surin includes a promenade connecting the museum to Railroad Park (to the north) and Regions Field (next door), a ground floor restaurant and an indoor/outdoor roof top bar. The roof top bar provides breathtaking views of Red Mountain, Regions Field, Railroad Park, and Birmingham's skyline. The agreement with top-tier restauranteurs will provide sustainable income for the Negro Southern League Museum, increase awareness and attendance.
As restaurateurs and community leaders in Birmingham, Ala., the Bajalieh brothers continue to provide the city with fresh ideas and trendy eats. Their restaurant industry experience paired with cutting edge ideas and concepts has proven successful in three visionary staples in Birmingham, Sol's Sandwich Shop & Deli, Slice Pizza & Brew and Sky Castle.
Surin Techarukpong owns the Surin Restaurant Group, which operates 10 Thai restaurants in 5 states, including Surin West, a Birmingham favorite in Five Points South for over 20 years. Surin and Donaldson also own interests in the St. Roch Market, a highly successful food hall in New Orleans, LA.
Following their other establishments, this new concept is sure to be a homerun. Details will be revealed in early 2017.