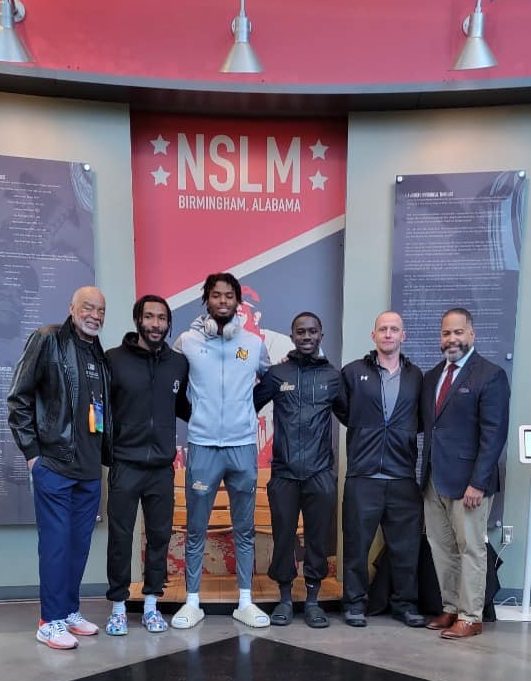 Olympian Norm Tate Visits the NSLM
Look who stopped in to visit the
Negro Southern League Museum
!
1968 U.S. Olympian, Coach Norm Tate
, and members of the
Rowan University Track & Field Team
!
Tate, who was a member of the U.S. Olympic Team in the triple jump, was U.S. Champion in the triple jump in 1969, 1979, and 1971.
"It was a tremendous honor to welcome 1968 Olympian Norm Tate and members of the Rowan University Track & Field Team to the Negro Southern League Museum," said Frank Adams, Deputy Director of the NSLM. "Our team found Coach Tate to be an amazing ambassador for track and field who is also very familiar with the NSLM's mission. His personal relationships with some of the individuals memorialized in our exhibits was awe-inspiring."
Coach Tate, who has a stellar career in track and field, is now in his 15th season as an assistant coach at
Rowan University
!
Read more on Coach Tate here: