Jackie Robinson Day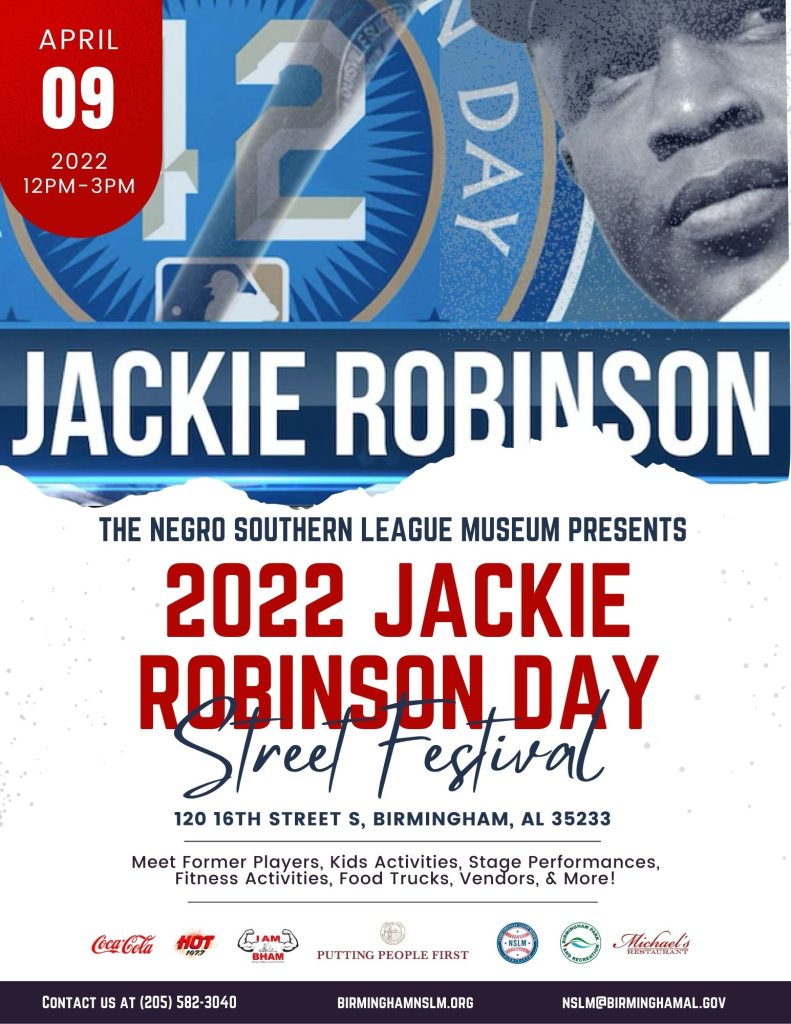 Negro Southern League Museum Celebrates Jackie Robinson with Street Festival
The Negro Southern League Museum (NSLM) celebrates the Legendary Jackie Robinson and former Negro League Players with a street festival.
In honor of Jackie Robinson Day, the Negro Southern League Museum will hold the 2022 Jackie Robinson Street Festival on April 9, 2022, from 12 p.m. to 3 p.m. The festival will include children's activities, stage performances, fitness activities, food trucks, vendors, and the NSLM mascot, Barry the Bear will be on hand to entertain visitors of all ages.
Guests will experience a day full of history as former players will be in attendance signing autographs and sharing memories. The museum will be open for all to view artifacts and memorabilia telling the story of black baseball in Birmingham and across the nation. This is a FREE family-friendly event, and we hope that you will join the celebration.
The Jackie Robinson Street Festival is presented in partnership with Hot 107.7 FM, The Birmingham Department of Parks and Recreation, I am Birmingham, and Michael's Restaurant.